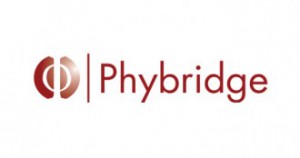 Phybridge specializes in providing risk-free IP PBX and IP phone deployment infrastructure. Using Phybridge's non-disruptive transition technology, companies can leverage existing infrastructure to provide a complete parallel network with Power over Ethernet (PoE), Quality of Service (QoS) and a dedicated physical path to each IP phone, while centrally connecting the IP PBX to the existing LAN. This yields the reliability of a legacy voice network coupled with the productivity gains and convenience of a converged IP phone network. Using Phybridge's deployment technology, companies can convert an existing IP PBX (Cisco, Nortel, Avaya, ShoreTel, Mitel, Siemens, etc.) into a simple, risk-free, plug-and-play installation with significantly lower costs than those associated with traditional methods.
Phybridge's original product, the UniPhyer, enables IP phones to achieve the reliability and voice clarity of traditional phone systems without sacrificing any of the benefits of IP Phones. The UniPhyer achieves this by leveraging existing voice cabling to provide a complete IP network for voice and data which allows central converge with the LAN. UniPhyer's instant dedicated path for voice, QoS and PoE to every desktop enables seamless transition to IP Telephony while maintaining the robustness and resilience of the legacy PBX system.
Choose another data network product or contact Select Telecom to learn more.