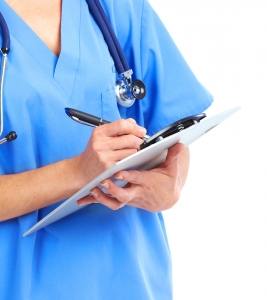 Communication in the Healthcare Industry
Challenges:
The healthcare and medical field is one of the few industries where communication is not only vital but, at times, a matter of life and death.  Reliability and ease-of-use is absolutely critical, even during a disaster.  But even reliability is not enough – in today's fast-paced, patient-centric world, communications solutions must deliver a robust feature set that facilitates quality service, quick accessibility, and an operations-focused sensibility that empowers doctors, nurses, administrators, patients, and patient families alike.
And with the trend toward independent providers merging into multi-site healthcare facilities, system scalability, flexibility, and integration is a must.  Technology managers are tasked with overseeing communications across multiple office locations, many of which are utilizing legacy equipment which is difficult to overhaul due to the 24/7 demands of the industry.  And ever-increasing pressure from HMOs means it's imperative to keep costs down.
How Select Telecom does it better:
Select Telecom offers state-of-the-art IP-based communication systems that deliver the rich functionality that busy professionals need to support the high-quality service anxious patients expect.  Furthermore, Select Telecom has decades of experience servicing legacy telephone systems and can help healthcare clients effectively design and integrate powerful VoIP solutions that are flexible enough to work with their existing hardware, if needed.  And better yet, Select Telecom can help medical providers find a low-TCO (total cost of ownership) solution that will improve productivity and increase patient satisfaction.
Finally, the Select Telecom team has the proven ability to facilitate installations and maintenance without interrupting service availability or daily operations.  By observing and analyzing the workflow of a medical practice's receptionists (greeting patients while simultaneously taking calls and making appointments over the phone), Select Telecom's healthcare industry specialists are able to recommend and design a call center environment that allows for higher levels of care for patients both in the office and on the phone.
Case Studies:
Visiting Nurse Association of Hudson Valley – With equipment nearing the decade-old mark, VNA of Hudson Valley was having trouble keeping day-to-day communications operational and was suffering through a lack of responsiveness from their old vendor.  Within one week of contacting Select Telecom, VNA was fully operational with an advanced new telecom system and is no longer apprehensive about system failure, confident in Select Telecom's high level of service and reliability.
More About IP Telephony in Healthcare – Advantages of IP telephony over traditional PBX systems including simplicity of administration, reliability, software integration, patient satisfaction, productivity, collaboration, and more.
Choose another industry or contact Select Telecom to learn more.