It pains us when we hear a customer say, "I didn't know you guys do cabling!" Usually we hear that during a phone system installation, while we're fixing Joe Schmo's shoddy cable work.
Select Telecom is a full service telecommunications provider. In addition to installing and servicing on-premise and cloud phone systems, we also provide hosted VoIP systems; voice and data cabling, including fiber optic cable; analog and IP video surveillance systems; public address systems; and data network switches. We even act as agents for most of the major phone and data service carriers, assuring your company the best service and price on your telecommunications needs.
Learn more about each of our company's main offerings below. And remember, every Select Telecom installation is always backed up by our 24/7 customer service.
Telephone Systems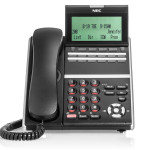 Select Telecom custom designs, installs, and maintains IP phone systems to meet the unique needs of your small- to mid-size business. We are proud partners with NEC, ShoreTel, and Avaya.
Hosted VoIP Systems
We offer hosted IP/PBX solutions from our partners at ShoreTel and NEC, as well hosted solutions from other major carriers. A decision to save money by going hosted should not be a decision to sacrifice Select Telecom's superior customer service.
Our cabling team can handle any size project — from new construction to a simple cable addition in your office. We pride ourselves on neat work in your office and especially in your data closet.
Surveillance Cameras
We will work with you to create a custom IP surveillance camera system that meets your security needs and best matches the layout of your facility. Our technicians understand the integration between camera systems, your phone system, and your data networking equipment, so we can handle any camera job from top to bottom.
PA Systems
Our technicians have years of experience integrating phone systems with public address systems. Let us install your next PA system, and have peace of mind that you'll be able to rely on it for everyday and emergency communications everywhere you need to.
Select Telecom serves as an agent for all the major voice and data service providers. Most of these carriers offer POTS lines, PRI circuits, MPLS/data circuits, SIP trunks, and fiber with internet bandwidth – everything your business uses to stay connected. We understand that downtime is not an option.
Select Telecom offers solutions for data network switches and Power over Ethernet (PoE) to support your business IP phone system.