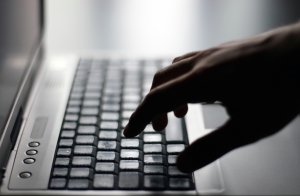 Communication in All Industries
Challenges:
No matter what industry a company may be part of, productivity, cost effectiveness, business continuity, and disaster recovery are absolutely essential to any business's success.  A modern Unified Communications system empowers employees to work where they want, when they want, enabling round-the-clock productivity even outside the office.  And state-of-the-art IP technology offers some of the lowest-TCO (total cost of ownership) communications solutions on the market, boosting any business's bottom line.
In addition, a thorough disaster recovery plan allows a company to maintain operations and business continuity even under the most dire circumstances.  Voice and data backup and quick system restoration minimize downtime caused by severe weather or other catastrophes, maximizing customer satisfaction and ensuring a business's future no matter what may come.
How Select Telecom does it better:
Select Telecom designs and installs custom VoIP solutions that are tailored to enhance customer productivity and efficiency, enable world-class service, and reduce overall operating costs to improve the bottom line.  With top-of-the-line advanced IP-based communications systems and decades of experience, Select Telecom has the technology and expertise needed to improve operations for businesses in any industry.
In addition, Select Telecom equips customers with reliable and efficient disaster recovery plans, enabling calls/messages to be rolled over to backup lines, alternate offices, or mobile phones, providing failover bandwidth for continuous internet connectivity, and offering robust data backup options to make sure customers always have access to everything needed to conduct business.  Select Telecom also provides space for customers who need an emergency command center.
Case Studies:
AIFS – With a modern VoIP solution from ShoreTel, AIFS was able to achieve robust disaster recovery to safeguard against winter weather, along with rich call center/reporting functionality and easy administration.
Durante Rentals, LLC – A state-of-the-art IP Unified Communications system enabled quick calls transfers, helping Durante Rentals boost professionalism and deliver a seamless customer experience.
Infotrieve – Infotrieve needed a system with better reporting capabilities and easier administration.  A new IP phone system enabled cleaner, more robust on-the-fly administration and advanced reporting tools.
Crown Products – A new unified communications (UC) system featureinguser-friendly software for end-users and administrators and sophisticated call routing capabilities facilitated better delegation amongst Crown Products' sales team.
Executive Auto Group – A state-of-the-art Unified Communications system with a custom paging solution empowered Executive Auto Group to self-service the majority of their system changes.
Choose another industry or contact Select Telecom to learn more.