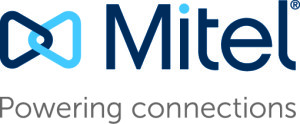 As the premier Westchester dealer of Mitel products, Select Telecom offers Mitel's brilliantly simple VoIP, PBX, and mobile solutions custom tailored to your phone system needs.  Designed from the ground up to simplify phone system administration and delight users, Mitel's PBX phone solution software runs on solid state appliances or virtualized on servers, and is ideal for organizations that want hands-on control.  Virtual, on-site or in the cloud, Mitel is your business phone system, your way.
On-Premises IP PBX
Designed from the ground up to streamline the work of administrators and end users alike, Mitel's PBX phone software running on Mitel solid state appliances or your own servers, is ideal for organizations that want easy, straightforward administration for adds, moves, and changes.
Cloud-Based VoIP
For companies that want to get out of the business of running a phone system, the Mitel end-to-end business VoIP phone system is packed with phones and features that help you become more efficient, more mobile, and more productive.
Rich Unified Communications
Mitel brings together voice, instant messaging, conferencing, mobility, presence, and collaboration to empower your employees wherever they want to work. From BYOD ("bring your own device") to receiving voicemail and faxes in your email, Mitel has you covered.
Powerful Application Integration
Mitel unifies on-premises and cloud phone systems with core CRM, ERP, and other business applications such as SalesForce, Act!, Microsoft Dynamics, Google, Microsoft Office, and more. With these systems united, you can tap into their true productivity, intelligence, and analytic potential.
Current Mitel Users: Access free end-user training here.
Choose another VoIP/telephone system or contact Select Telecom to learn more.